Welcome to the Church in McKinney
At the church in McKinney you will discover a warm group of real people dedicated to following our Lord and Savior, Jesus Christ.
Service Times & Directions
We start gathering to worship the Lord and partake of His table at 9:30 with a coffee break afterwards. At 10:45, we start the prophesying meeting where we share what we have enjoyed during the week and enjoy the Lord with one another.
Lord's Day 9:30am, 10:45am
Wednesday 7:30pm
Friday 7:00pm
What to Expect
Lord's day meeting
The Lord's Day meeting is in two sessions: Table Meeting and Prophesying Meeting
The Lord Jesus instituted the Table meeting Himself about 2000 years ago. During this meeting we partake of the bread and the wine that remind us of the price Jesus paid for the believers to be able to come back to God and enjoy Him as their life and everything.
The second session is a prophesying meeting according to 1 Corinthians 14. Where every member of the Body of Christ is encouraged to share their portion of Christ for the building up of the Church.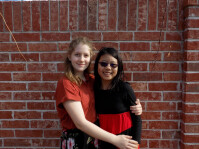 Children & Young People Meetings
Each Lord's Day there are special meetings for the children and young people. In these meetings, they enjoy Bible stories, singing, and character points which teach them about the God who created all things and Who wants to have relationship with them.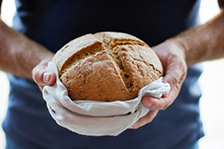 Community
In addition to the Lord's Day meetings, we have additional meetings throughout the week including prayer meeting, small groups, and sisters' fellowship.
Get Connected
We're glad you're here and want to help you connect, find a small group, and get to events for you and/ or your family.